Participants Visiting Critics Vienna 2019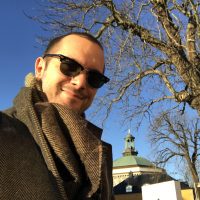 Evrim Altug  (TR) is journalist and critic currently on the managing editorial board of the bi-monthly Turkish arts magazine, Art Unlimited. With fifteen years of experience, Altug has contributed dozens of catalogue texts and prepared hundreds of articles and interviews for different medias such as the Turkish daily papers Radikal, Sabah, Birgunand Cumhuriyet. Altug has also been involved with arts journalism through Acik Radyo(Open Radio) and Cable Channel 9 of Istanbul and contributes to Art Unlimited, Hürriyet KitapSanat,Rh+,Açık Radyoand Gazete Duvar. 
He is a Faculty member in the Department of Fine Arts,
University of Marmara, and has been an AICA member since 2003.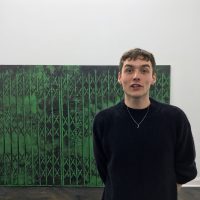 Kristian Vistrup Madsen (DK) is writer and critic based in Berlin. His writing on art is published regularly in Artforum, Frieze, Kunstkritikk, and others.
He is also writing a novel about sadness in postmodern architecture and music. Kristian holds degrees from Goldsmiths and the Royal College of Art, both in London.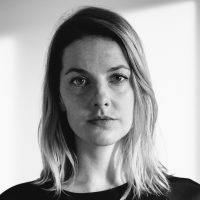 Louisa Elderton (UK / DE) is a writer, editor and sometimes curator living in Berlin, specialising in art and contemporary culture. She is the German correspondent for Flash Art, European correspondent for Modern Painters and contributes to publications like Frieze, Artforum, Mousse, Elephant, and many more. She edits non-fiction for publishers including Phaidon and Hatje Cantz; she was the Project Editor of Phaidon's survey books Vitamin C: Clay + Ceramic in Contemporary Art (2017) and Vitamin T: Threads & Textiles in Contemporary Art (2019), as well as the Content Editor of their Great Women Artists (forthcoming), the most extensive book of women artists ever published.
From 2009–10 she completed the Master's degree 'Curating The Art Museum' at The Courtauld Institute of Art. She teaches at the Berlin Art Institute. 
Rahel Aima (UAE / USA) is a writer, editor and critic from Dubai who is currently based in Brooklyn. She is a contributing editor at Momus, an editorial correspondent at Art Review Asia, and Special Projects editor at New Inquiry. Her criticism has appeared in 4 Columns, Artforum, Art in America, Artnet, Artnews, Art Review, Bookforum, Bidoun, Frieze, Harper's Bazaar Art Arabia, 艺术界 LEAP, L'Officiel Art, Mousse, and Vogue Arabia among many others, as well as in several exhibition texts and catalogues. She is working on book about colour and futurity, and a collection of exhibition fiction, and is a recipient of the 2018 Arts Writers Grant.
Verein K is an independent arts and cultural organization from Vienna, founded in January 2018. Verein K focuses on projects in the field of contemporary art and culture connecting diverse cultural and social interests: critical approaches to contemporary art, creating curatorial platforms as well as enabling innovative cultural practices including diverse social groups.
Impressum
Verein K – Kunst, Kultur, Kommunikation 
ZVR – Zahl: 1413308554
info@verein-k.net 
+43 699 176 300 21 
IBAN: AT05 2011 1838 5345 0200