Participants Visiting Critics Vienna 2020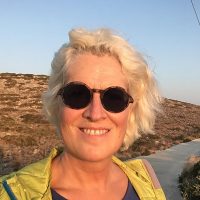 Cathryn Drake (USA/GR) is a freelance writer and editor. A correspondent for Artforum since 2004, she has also contributed to Frieze, Art Review, Men's Vogue, BBC, Time, and Wall Street Journal, among others. She has written many essays for many exhibition catalogs, including "Present Perfect: Meme and Memory," for the Albanian Pavilion at the Venice Biennale 2017. Formerly an editor at MoMA and copy chief of design magazine Metropolis, she edits publications for Yale School of Architecture as well as for book publishers, cultural institutions, curators, and academics. Recently she curated the exhibition "The Presence of Absence, or the Catastrophe Theory," at Nicosia Municipal Arts Centre (NiMAC), in Cyprus, and Izolyatsia, in Kiev, Ukraine.
Cindy Sissokho (FR/UK) currently lives and works in Nottingham, UK. She is a cultural producer, curator and writer with a specific interest in intellectual, political and artistic aspects of decoloniality within the arts and feminist movements and writings. She is passionate about the dissemination of epistemologies and new cultural production from the Global South. 
Sissokho studied Communication, Media & Cultural Mediation at University Paris 8, France (2014). She also did a Master's in Cultural Events Management (2015) at De Montfort University, Leicester, UK.  
Sissokho currently works as a Curator and Special Projects Producer at the New Art Exchange, the largest contemporary art space in the UK focusing on underrepresented practices in the arts.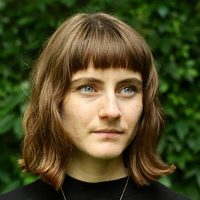 Emily McDermott (USA/DE) is an independent writer and editor based in Berlin. Her writing has been published by Frieze, ArtReview, Artsy, artnet News and Wallpaper, among others, as well as in numerous exhibition catalogues and artists' monographs. As an editor, she has worked on special projects for the likes of Art Basel, Liste Art Fair Basel, David Chipperfield Architects, Mendes Wood DM, Spike Art Magazine and Iwalewahaus, University of Bayreuth. In non-Covid-19 times, she also runs a monthly reading group of contemporary art magazines that takes place at various art spaces around Berlin. 
In 2016 – 2017 McDermott was a Fulbright fellow and she was previously the digital art and music editor at Interview magazine in New York.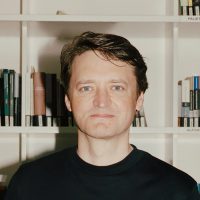 Valentinas Klimašauskas (LT) is a curator and writer. Together with Joao Laia he cocurates the 14th Baltic Triennial at CAC Vilnius (2021). With Inga Lāce he curated Saules Suns, a solo exhibition by Daiga Grantina for the Latvian Pavilion at the Venice Biennale (2019), worked as a Program Director at Kim? Contemporary Art Centre, Riga (2017/18), and was a curator at CAC, Vilnius (2003/13). Recent curated projects include The Cave & the Garden at Futura CCA, Prague, Columnists at Editorial, Vilnius (2019); Somewhere in between. Contemporary art scenes in Europeat BOZAR, Brussels (2018); Portals or location scouting in Kaunas, presented by Spike Art Quarterly (2017); A hat trick or a theory of the plankton, Podium, Oslo and Sodų 4, Vilnius (2016); a cab, Kunsthalle Athena, Athens, and Podium, Oslo (2015). He is the author of Oh, My Darling & Other Rants (The Baltic Notebooks of Anthony Blunt, 2018), Polygon (Six Chairs Books, 2018), and B (Torpedo Press, 2014).
Verein K is an independent arts and cultural organization from Vienna, founded in January 2018. Verein K focuses on projects in the field of contemporary art and culture connecting diverse cultural and social interests: critical approaches to contemporary art, creating curatorial platforms as well as enabling innovative cultural practices including diverse social groups.
Impressum
Verein K – Kunst, Kultur, Kommunikation 
ZVR – Zahl: 1413308554
info@verein-k.net 
+43 699 176 300 21 
IBAN: AT05 2011 1838 5345 0200