Participants Visiting Critics Vienna 2021
Gregor Quack (Germany) is an art historian and critic based in Berlin and New Haven. His writing has been published in the weekly Frankfurter Allgemeine Sonntagszeitung as well as magazines like Frieze, BLAU, Spike and Artforum. He has published catalog essays for institutions including Kassel's Fridericianum and the Haus der Kunst in Munich. Quack co-founded the student-run Kleine Humboldt Galerie and was the first director of the Boros Collection in Berlin and has curated exhibitions and lecture series at Columbia University and the Cantor Arts Center at Stanford University. Currently, he is completing a Ph.D. thesis on the work of Franz Erhard Walther at Yale University and also works on Modern and Contemporary Art exhibitions at the Yale University Art Gallery.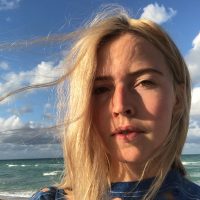 Lara Schoorl (Nederland/USA) is an independent writer. Her research looks into defining a contemporary baroque as a way of re-contextualizing and advocating for the "I" in (academic) writing. She currently works on a diary project about the twenty-year restoration of the Amiriya Madrasa by Selma Al-Radi. She is the editor of Institutional Garbage (Green Lantern Press, 2018) and the editor in chief of Close Distance, an online multilingual poetics journal with a limited print edition. Her writing can be found in DIG, Flash Art Magazine, LALA Magazine, Journal of Grievances, and The Huff Post among others. Her three-dimensional essays have been exhibited at the American Institute of Thoughts and Feelings (Tucson, AZ), The UA Poetry Center (Tucson, AZ) and C. Rockefeller Center (Dresden, GE).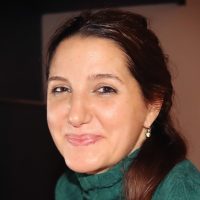 Maja Ćirić (Serbia) is an award-winning independent art critic and curator with significant experience in the international art world. After the digital turn 2020, she became more involved in phygital (physical + digital) projects, conferences and exhibitions in the hybrid field of art + science + tech. She also curates in the metaverse (meta + universe). Ćirić was the curator of the Mediterranea 18 Young Artists Biennale, in Tirana (2017), and has been both the curator (2007) and the commissioner (2013) of the Serbian Pavilion at the Venice Biennale. She holds a PhD in Art Theory (Thesis: "Institutional Critique and Curating") from the University of Arts in Belgrade. Her speaking engagements, among others, were/are at MAC VAL (2017), Centre Pompidou (2018), MNAC Bucharest (2018), AICA Serbia Conference (2021), Zlin Digital Exhibition Design Conference (2021), Interact Conference on Human-Computer Interaction (2021) and IKT Conference (2021). She contributed to Obieg, Artforum, and Artmargins Online. Her areas of expertise from day one span from the geopolitical and the curatorial through curating as a practice of institutional critique. She is sitting at the Board of Advisors to The Telos Society, Arts & Culture Research Lab Observatorium in Athens and the Editorial Board of The Large Glass published by MoCA, Skopje. She is the art glass researcher and advisor for Digital Glass Serbia, a project whose goal is to evaluate the industrial legacy of glass production.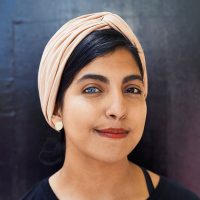 María Inés Plaza Lazo (Ecuador/Germany) likes to develop curatorial and communication strategies for others, individuals and institutions. She grew up in Guayaquil, Ecuador, lives and works between the streets of Berlin and the world. Together with Paul Sochacki, she founded the street journal on poverty and wealth, art and society "Arts of the Working Class", which they edit and publish with Alina Kolar. "Arts of the Working Class" contains contributions by artists and thinkers from different fields and in different languages. Its terms are based upon the working class, meaning everyone, and it reports everything that belongs to everyone. Everyone who sells this street journal earns money directly. Vendors keep 100% of the sales.
Verein K is an independent arts and cultural organization from Vienna, founded in January 2018. Verein K focuses on projects in the field of contemporary art and culture connecting diverse cultural and social interests: critical approaches to contemporary art, creating curatorial platforms as well as enabling innovative cultural practices including diverse social groups.
Impressum
Verein K – Kunst, Kultur, Kommunikation 
ZVR – Zahl: 1413308554
info@verein-k.net 
+43 699 176 300 21 
IBAN: AT05 2011 1838 5345 0200