Participants Visiting Critics Vienna 2022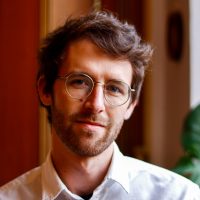 David Mann (South Africa) is an award-winning writer, editor and arts journalist from Johannesburg. He currently works as the process writer for William Kentridge's The Centre for the Less Good Idea, and is the editor of Creative Feel magazine. He is also the co-founder and publisher of the award-winning, DIY literary and visual arts journal, Ja. magazine (2015-2021). His reviews, essays and journalism on art have been featured in publications including the Mail&Guardian, ArtFormes, Business Day, Sunday Times, Daily Maverick, ArtTimes, The Con Mag, ArtThrob and more, and his fiction and creative non-fiction have appeared in AFREADA, The Kalahari Review, ITCH Creative Journal, Sunday Times Books, The Thinker, Imbiza Journaland New Contrast. Mann's short-form, text-based works have also been featured in the 2021 Infecting the City public arts festival and The Poetry Minute project (2021). He holds a degree in Journalism from The University Currently Known as Rhodes, and has recently completed his Masters in Creative Writing at the University of the Witwatersrand where he produced a collection of short stories inspired by the South African art world.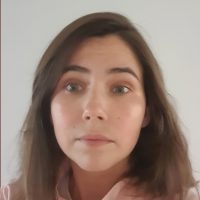 Ewa Borysiewicz (Poland) is a freelance curator and writer. She studied art history at the University of Warsaw and Freie Universität Berlin. She was a member of the curatorial team for Side by Side: Poland—Germany. A 1000 Years of Art and History (Martin – Gropius – Bau, Berlin), led by Anda Rottenberg. Author of Rausz kinetyczny (2013), a book exploring the political and emancipatory aspect of cameraless animation. From 2012 to 2019, she worked at Adam Mickiewicz Institute in Warsaw as curator for visual arts. Since 2018 she was co-organizing (with galleries Stereo and Wschód) Friend of a Friend, a gallery-share initiative in Warsaw. In 2019, Borysiewicz was part of the What Could/ Should Curating Do? curatorial course in Belgrade. Author of texts and catalogue entries, sometimes works as curator of exhibitions. Recent publications include texts on contemporary art in international (Flash Art, Art/ Agenda, NERO, Camera Austria, SPIKE) and Polish magazines on visual culture (Przekrój, Vogue, ZNAK). In 2020 she joined "BLOK – Magazine for East – Central European Contemporary Art", as editor.
Re'al Christian (United States) is a writer, editor, and art historian based in New York City. Her work explores issues related to identity, diasporas, media, and materiality. Her essays, interviews, and criticism have appeared in Art in America, Art in Print, BOMB Magazine, The Brooklyn Rail, and ART PAPERS, where she is a Contributing Editor. She has written catalogue and exhibition texts for CUE Art Foundation, DC Moore Gallery, Sikkema Jenkins & Co., and Performa. As a graduate curatorial fellow at the Hunter College Art Galleries, she worked on the exhibitions The Black Index (2020–21) and Life as Activity: David Lamelas (2021), as well as their accompanying publications as both a contributor and a copy editor. Her independent curatorial projects include The earth leaked red ochre(Miriam Gallery, 2022) and Steven Anthony Johnson II: Getting Blood from Stone (ISCP, 2022). Christian is the Assistant Director of Editorial Initiatives at the Vera List Center for Art and Politics at The New School. Christian received her MA in Art History from Hunter College and holds a bachelor's degree from New York University, where she double majored in Art History and Media, Culture, and Communication.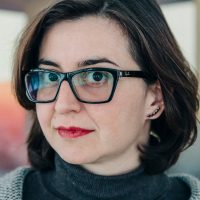 Vladiya Mihaylova (Bulgaria) is a critic, curator and a cultural historian. Since 2021 she is a chief curator of visual arts at Regional Center for Contemporary Arts "Toplocentrala". From 2007 to 2021 Mihaylova was part of the team of Sofia City Art Gallery as a curator at Vaska Emanouilova Gallery where she worked on the programs for contemporary art and the museum archive of the gallery.
Mihaylova is the author of a number of articles published in artists' catalogues, biennials, art publications and the cultural press. Among these are: the "Kultura" portal and newspaper, the "Marginalia" human rights website, Flash Art International, KubaParis, etc. In 2012, she won the "Essential Reading for Art Writers" award for critics of the Institute of Contemporary Art, Sofia for her articles dedicated to the subject of young artists in Bulgaria – "The Global Generation". Between 2007 and 2012 she worked on a PhD thesis about the development of the contemporary art scene in Bulgaria. Her texts on art after 1989 in Bulgaria have been published in academic journals and publications of Sofia University, New Bulgarian University and others.
Verein K is an independent arts and cultural organization from Vienna, founded in 2017. Verein K focuses on projects in the field of contemporary art and culture connecting diverse cultural and social interests: critical approaches to contemporary art, creating curatorial platforms as well as enabling innovative cultural practices including diverse social groups.
Impressum
Verein K – Kunst, Kultur, Kommunikation 
ZVR – Zahl: 1413308554
info@verein-k.net 
+43 699 176 300 21 
IBAN: AT05 2011 1838 5345 0200