Participants Visiting Critics Vienna 2023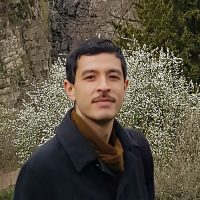 Carlos Kong (USA/Germany) is a writer and art historian living in Berlin. He is a joint-PhD candidate in Art History at Princeton University and in Film Studies at the Johannes Gutenberg University of Mainz, where he is completing a dissertation on postmigrant archival aesthetics and the afterlife of Turkish German migration in contemporary art, literature, and film. His art criticism and essays have appeared in magazines such as Texte zur Kunst, Frieze, Flash Art, Camera Austria, and ArtAsiaPacific, as well as in publications by institutions such as nGbK Berlin, C/O Berlin, Kunstverein Göttingen, and Francisco Carolinum Linz. He was a visiting writer at B7L9 Art Station in Tunis and the Romanian Cultural Institute in Bucharest, and has contributed to curatorial programs at Soura Film Festival, D21 Kunstraum, HKW Berlin, and Independent Curators International. He is the co-founder and editor of The Public Review, a new publication for long-form art criticism.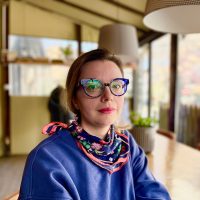 Erëmirë Krasniqi (Kosovo) is an art writer, curator and researcher based in Prishtina, Kosovo. Erëmirë received her M.A. from Dartmouth College and B.A. from Bard College Berlin. She attended a year-long postgraduate program in curation and museology at the Friedrich Schiller Jena University. Her writing has been published in Kosovo 2.0, Frieze and Artforum. As an independent curator, she has led and curated projects for the National Gallery of Kosovo, National Gallery of Arts in Albania, 39th EVA International, Ireland and Manifesta14, Prishtina, Kosovo. Her research practice is at the intersection of contemporary art, digital humanities and cultural heritage. Since 2017, Erëmirë is the executive director of Oral History Kosovo, an open-access digital resource which engages new forms of cultural production, supporting and advocating the essential work of media archives.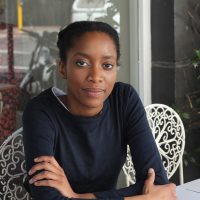 Khanya Mashabela (South Africa) is a curator at A4 Arts Foundation in Cape Town. She has curated numerous exhibitions including the largest iteration of Kudzanai Chiurai's Library of Things We Forgot to Remember (Palais de Tokyo, Paris), and And then you see yourself: Zanele Muholi (Norval Foundation, Cape Town). She held the role of Galleries and Special Projects Manager at Cape Town Art Fair between 2017 and 2019, as well as nine years as an independent art writer with a focus on the aesthetic and political concerns of modern and contemporary artists from southern Africa. Mashabela has a MA in History of Art from the Courtauld Institute of Art. Her writing has been published in catalogues for artists including Brett Seiler, Bonolo Kavula, Bronwyn Katz, and Alexandra Karakashian, and in Aperture Magazine (NYC), Hyperallergic (NYC), Elephant Magazine (London), Contemporary And (Berlin), and the Mail & Guardian (Johannesburg). 
Xenia Benivolski (Canada) curates writes and lectures about sound, music and visual art. Since 2021 she is the editor of You Can't Trust Music at e-flux.com, a multi-form research project connecting sound-based artists, musicians and writers to explore together the way that landscape, acoustics and musical thought contribute to the formation of social and political structures. In Toronto, she was co-director and curator at SUGAR between 2017 and 2020. Her essays and reviews appears in art publications such as e-flux journal, Artforum, Art Papers, Art-Agenda, Flash Art International, Art Weekly UK, the Wire, esse, Infrasonica, Frieze, C Magazine, Los Angeles Review of Books, and also in academic journals. Xenia contributes to the Worker as Futurist project at Lakehead University's sociology department. She also teaches art criticism at OCAD University.
Verein K is an independent arts and cultural organization from Vienna, founded in 2017. Verein K focuses on projects in the field of contemporary art and culture connecting diverse cultural and social interests: critical approaches to contemporary art, creating curatorial platforms as well as enabling innovative cultural practices including diverse social groups.
Impressum
Verein K – Kunst, Kultur, Kommunikation 
ZVR – Zahl: 1413308554
info@verein-k.net 
+43 699 176 300 21 
IBAN: AT05 2011 1838 5345 0200