Participants Visiting Curators Vienna 2019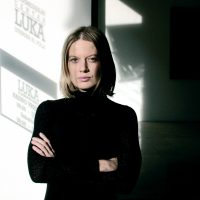 Branka Benčić  (HR) is an independent curator and art historian based in Croatia. Basic research, writing and curatorial interests in contemporary art, exhibiting film and video, curatorial practices and exhibition histories. She curated Croatian Pavillion at 57th Venice Biennale (2017).
Artistic director at Apoteka – space of contemporary art, founder and curator of Cinemaniac > Think Film project at Pula Film Festival, and curating screening programs at the Museum of contemporary art Zagreb. She has curated group exhibitions, solo projects and film screenings in Croatia and internationally, lectured  on contemporary art practices and exhibiting film and video. She has published extensively on contemporary art in exhibition catalogues, books and journals.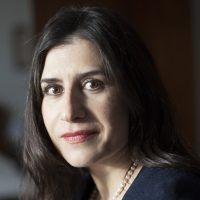 Eva González-Sancho Bodero (ES) is a curator with a special interest in definitions of new models of contemporary art and its production, the construction of public space, language, and art practices defined as 'non-authoritarian.' She was director and curator at MUSAC, León (ES) [2013], FRAC Bourgogne, Dijon (FR) [2003-2011]; and Etablissement d'en Face Projects (Brussels, 1998-2003); and lecturer in the History of Exhibitions at Metz University [2001-2004]. She has been responsible for curating over 50 exhibitions at different art centres, of which half have involved the production of new work. Other curatorial projects include Lofoten International Art Festival (LIAF) 2013 or OSLO PILOT (2015-17), an experimental research-based project aimed to define the format for a first biennial in Oslo. González-Sancho Bodero is currently co-curating [alongside Per Gunnar Eeg-Tverbakk] osloBIENNALEN FIRST EDITION 2019–2024, a project owned and funded by the Oslo Agency for Cultural Affairs, which sets out to explore the particular questions deriving from art in public space through an evolving five-year programme.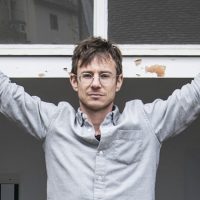 Balthazar Lovay (CH) was director of Fri Art, Kunsthalle Fribourg, from 2013 to 2019. In that time he organized solo exhibitions featuring Gene Beery (2019), Jon Rafman (2019), and Hanne Lippard (2018), Cameron Rowland (2016), Kathe Burkhart (2016), and Ramaya Tegegne (2015). He is particularly interested in the cross-fertilization between contemporary art and other disciplines, as in the case of his exhibitions on experimental film (Film Implosion [2015]) and experimental music (Screamscape [2015]; Klanghalle [2018]) Fri Art, Kunsthalle Fribourg. His groups shows often scrutinize how an artist's work can generate the context of the exhibition; examples include October 12–November 25 (2018), which gathered artists Jay Chung & Q Takeki Maeda, Cassidy Toner, Jean-Luc Moulène, Michèle Graf and Selina Grüter, Mierle Laderman Ukeles, Constantina Zavitsanos, and others. Lovay is now an independent curator whose current research interests include language-based art practices. He is organizing a retrospective on the U.S. artist Tony Conrad as well as the second edition of Sculpture Garden, Geneva Biennale in 2020, which will feature, among others, Judy Chicago, John Knight, Ghislaine Leung, and Dora Budor.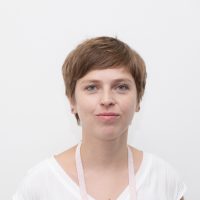 Tatiana Kochubinska (UA) is a curator, art historian, researcher and lecturer. She started her professional career in the Kyiv Museum of Russian Art. From 2012 till 2019 she worked at the PinchukArtCentre (Kyiv, Ukraine), where she took part in its Curatorial Platform study programme. Since 2016 she was in charge for programming the Research Platform conducting research and curating exhibitions. She edited the book PARCOMMUNE. Place. Community. Phenomenondevoted to a Kyiv squatting group Parcommuneand co-edited the publication of Fedir Tetianych. Fripulia.
In her curatorial practice, she focuses on questions of responsibilities, memory, and trauma bridging the latest Soviet past with today's society. It found reflection in a series of exhibitions such as Guilt(2016), Anonymous Society(2017), Motherland on Fire(2017). She curated PinchukArtCentre Prize in 2015 and 2018 and co-curated Future Generation Art Prize in 2019 and the FGAP@Venice as a collateral event of the 58th Venice Biennale.
Verein K is an independent arts and cultural organization from Vienna, founded in January 2018. Verein K focuses on projects in the field of contemporary art and culture connecting diverse cultural and social interests: critical approaches to contemporary art, creating curatorial platforms as well as enabling innovative cultural practices including diverse social groups.
Impressum
Verein K – Kunst, Kultur, Kommunikation 
ZVR – Zahl: 1413308554
info@verein-k.net 
+43 699 176 300 21 
IBAN: AT05 2011 1838 5345 0200