Participants Visiting Curators Vienna 2021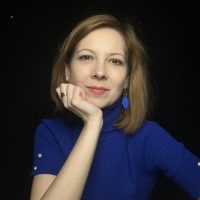 Diana Marincu (Romania) is a curator and art critic, member of AICA and IKT, Artistic Director of Art Encounters Foundation in Timișoara. Her recent exhibitions include: Harun Farocki & Antje Ehmann, Reality Would Have to Begin, Art Encounters Foundation, Timișoara (2020); Persona, MUCEM, Marseille (2019); Manufacturing Nature / Naturalizing the Synthetic, Frac des Pays de la Loire (2018); Marianne Mispelaëre, Sounds Make Worlds, Art Encounters Foundation, Timișoara; Double Heads Matches (with Zsuzsanna Szegedy-Maszák), New Budapest Gallery (2018); Life – A User's Manual (with Ami Barak), Art Encounters Biennial Timișoara & Arad (2017); The White Dot and The Black Cube (a curatorial project in six parts co-curated with Anca Verona Mihuleț), MNAC Bucharest (2015-2017).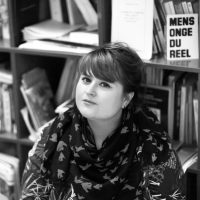 Marianne Derrien (France) is an independent curator, art critic and teacher based in Paris (FR). Before curating her own projects, she was gallery assistant and project manager for the exhibitions programme at the French Academy in Rome-Villa Medici. 
As an independent curator, Derrien regularly collaborates with institutions, artist-run spaces and galleries in France (Mrac Occitanie, Cité internationale des arts, Musée Picasso, Villa Belleville) and abroad (Mudam – Luxembourg, The Pill – Turkey, Plataforma Revolver – Portugal, Unosunove – Italy, Wooyang Museum – South Korea). Her writings has been published in numerous exhibition catalogues and artists' monographs. She teaches art theory and curatorial practices at the École des arts de la Sorbonne. As Vice-president of C-E-A – French association of curators, Derrien is actually working on an European network of curators. In the continuity of her researches related to magic, alchemic and occult practices, she is resident at le Wonder, artist-run space in Clichy and runs the research programme.
Michael W. Laundry (Norway) is an artist, researcher, curator and critic based in Bergen, Norway. He is Curator at Mikey Laundry Art Garden (MLAG), a green-design platform for urban gardening, education and contemporary art based in Bergen. Recent curatorial projects include itinerate site-specific collaborations with Oslo Design Fair and Sorgenfri, MLAG O.G EXPERIENCE #02 "Exhausted and Life-giving". Laundry's curatorial practice is grounded in trans-disciplinary exhibition-making as 'happenings'. His research interests focus on curatorial ethics, neo-liberalization in publicly supported art venues, political aesthetics and the intersection between performance, technology and ecology. Published work on these topics has appeared in panels and conferences including, Akademirommet (Oslo) and The University of Plymouth. Laundry's writing is featured in Kunstkritikk, ArtMargins, Subjekt and Bergenstidende.
Laundry holds an MA in Comparative Literature and MA in Didactics from the University of Bergen as well as a B.Ed from the Indigenous Perspectives Education Module (Simon Fraser University).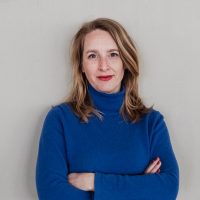 Rieke Vos (Netherlands) is curator and writer based in Amsterdam and works in a cross-disciplinary field of art, popular culture, architecture and urban life. She is a curator for Het HEM, home for contemporary culture in Zaandam that opened in 2019, where she developed three mayor exhibitions in conversation with respectively Edson Sabajo & Guilleaume 'Gee' Schmidt, Nicolás Jaar and Maarten Spruyt. In 2021 Vos initiated and curated ALL INN, a joint graduation show for bachelor-graduates from all nine academies in the Netherlands who were not able to have a graduation presentation due to Covid-19. Vos was a participant of De Appel Curatorial Programme 2010-2011, and holds a master-degree in Art History from the University of Amsterdam.
Verein K is an independent arts and cultural organization from Vienna, founded in January 2018. Verein K focuses on projects in the field of contemporary art and culture connecting diverse cultural and social interests: critical approaches to contemporary art, creating curatorial platforms as well as enabling innovative cultural practices including diverse social groups.
Impressum
Verein K – Kunst, Kultur, Kommunikation 
ZVR – Zahl: 1413308554
info@verein-k.net 
+43 699 176 300 21 
IBAN: AT05 2011 1838 5345 0200