Participants Visiting Curators Vienna 2022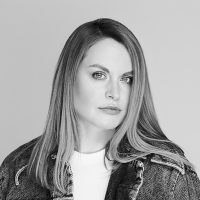 Anna Ilchenko (Russia) is an independent curator. Her curatorial practice is inextricably linked to visual culture studies, and implements interdisciplinary and transhistorical approaches. Over the years her line of work has been related to institutional critique, politics of memory and amnesia, notions of public space, and questions around image production and distribution. Her current interests also include the exploration of a large spectrum of performativity, the body and gender issues in the age of Big Tech and queer practice.
She holds an MA in Contemporary Art Theory from Goldsmiths, University of London. In 2019 she became a research resident at Delfina Foundation. Recent projects and exhibitions include, In Their Own Words: The Next Generation Women Artists Residency, V–A–C (2021); General Rehearsal. A show in three acts from the collections of V-A-C, MMOMA and KADIST (2018); Vladislav Shapovalov. Image Diplomacy (2017); Space Force Construction (2017).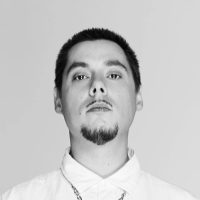 Andrey Parshikov (Russia) is a curator and art critic. His career began from the keen interest to the systems of creative industries. Since last few years he has been involved in the issues of non-materialistic knowledge and options of its re-appropriation at right-hand discourse. Within investigation of everything magic in art, he also distinguishes the queer-theory issue as the last bulwark of the system as it is and post-internet practices which the curator directly relates to sealed knowledge, for 'telepathy is just the well-developed peer-to-peer technology. His exhibitions include General Rehearsal (in collaboration with curatorial group KADIST, Moscow, 2018), A Rose Has Teeth in a Mouth of a Beast (APALAZZO Gallery, Brescia, 2015), Underneath the Street, the Beach (Fondazione Sandretto Re-Rebaudengo, Turin, 2015), Ultra-New Materiality (MMOMA, Moscow, 2009). He has been a teacher in Institute of Contemporary Art, Moscow School of Gender Studies.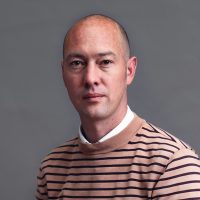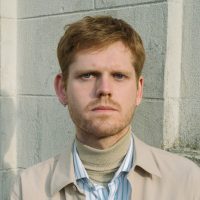 Koi Persyn (Belgium) is a curator. He obtained a master's degree in Fine Arts (2019), followed by a postgraduate degree in Curatorial Studies (2020), both at the Royal Academy of Fine Arts in Ghent. During his education, Persyn founded and co-curated a three-year-running residency program at Het Paviljoen in Ghent. His curated projects focus on process-based, experimental, collective, and hybrid practices within open-air and/or site-sensitive exhibitions and residency programs. He participated in the exchange program with BIDAI college of arts in Kanazawa (JP, 2017) and worked as a mediator for the Belgian Pavilion at the 58th edition of the Venice Biennale in the framework of the Young Curators Program (2019). As a member of the Young Friends of S.M.A.K., Persyn co-curated Publiek Park, an extra muros group exhibition, public program, and publication that took place in the Citadel park of Ghent (2021). Together with Laila Melchior, Persyn won the Lichen Curatorial Prize 2021 (laureate selected by CIAP and Curatorial Studies) and they carried out their exhibition proposal at CIAP Kunstverein in Genk (2022). He operates as the guest curator for the jubilee, annual program of Komplot in Brussels, works currently as a guest lecturer at École nationale supérieure des arts visuels de La Cambre in Brussels and as the project coördinator of Cas-co, a residency and atelier organisation in Leuven.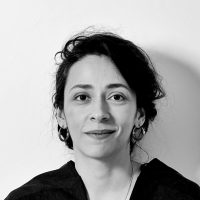 Nilüfer Şaşmazer (Turkey) works as an independent curator and editor. A member of AICA-Turkey, she worked as an editor, has written and translated texts for artists' exhibition catalogues; and her articles have been published in various printed and online publications. She curated exhibitions in İstanbul and Ankara, including one of Turkey's pioneering ceramicists Füreya Koral's largest up-to-date retrospective, "Füreya" (2017), while also co-authoring and co-editing her monograph with the same title. She also recently co-edited "Füsun Onur: Once Upon a Time…", the monograph of Füsun Onur, who represented the Pavilion of Turkey in the 59th Venice Biennale (2022). Among her recent editorial works are the publications of the many group exhibitions and the 16th International Istanbul Biennale (2019) titled "The Seventh Continent" curated by Nicolas Bourriaud. 
Verein K is an independent arts and cultural organization from Vienna, founded in 2017. Verein K focuses on projects in the field of contemporary art and culture connecting diverse cultural and social interests: critical approaches to contemporary art, creating curatorial platforms as well as enabling innovative cultural practices including diverse social groups.
Impressum
Verein K – Kunst, Kultur, Kommunikation 
ZVR – Zahl: 1413308554
info@verein-k.net 
+43 699 176 300 21 
IBAN: AT05 2011 1838 5345 0200