Participants Visiting Curators Vienna 2023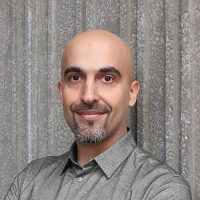 Amin Alsaden (Canada) is a curator, educator, and scholar whose work focuses on transnational solidarities and exchanges across cultural boundaries. With a commitment to advancing social justice through the arts, Alsaden's curatorial practice contributes to the dissemination of more diverse, inclusive, and global narratives, by challenging hegemonic knowledge and power structures. He is particularly interested in politically engaged artists and architects who interrogate collective agency in the public realm and level institutional critique. Recent group exhibitions include: Beirut: Eternal Recurrence(SAW, 2023); Looking the World in the Face (Canada Council for the Arts, 2022); Exiled at Home (Vtape, 2022); and Tending Land (DARC, 2022). Alsaden's research explores the history and theory of modern and contemporary art and architecture globally, with specific expertise in the Arab-Muslim world and its diasporas. He has lectured and published internationally.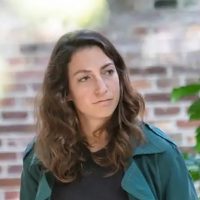 Àngels Miralda (Spain) is Catalan curator living in Barcelona and Amsterdam. She is interested in historic networks of trade and earthly extraction reflected in artist's studio practice as a metaphor of global industry. She has organised exhibitions in CCA Radius (Delft),  Tallinn Art Hall (Estonia), MGLC – International Centre for Graphic Arts (Ljubljana), Museu do Angra do Heroísmo (Terceira, Azores), and the Museum of Contemporary Art (Santiago de Chile) among others. She is currently working on exhibitions at Garage (Nicosia) and the Off-Biennale (Cairo). She participated as a curator in Vienna's Curated By 2019 edition at Zeller van Almsick with the exhibition "Weight of Abundance" and served twice as the curator of Survival Kit Festival under the title "Outlands" at the Latvian Center for Contemporary Art (Riga) in both 2018 and 2019. She has written various artist monographs including Gabriella Boyd (Grimm Gallery, Amsterdam); Benjamin Francis (P////AKT, Amsterdam); and edited Olev Subbi: Landscapes From the End of Times published with Lugemik, Tallinn. She writes many exhibition texts per year, in 2023 texts have been included in exhibitions for: Elizabeth Xi Bauer (London), Galeria Diferença (Lisbon), Galerie Britta Rettberg (Munich), MAMOTH (London), Tuesday to Friday (Valencia), and Arti et Amicitiae (Amsterdam). She publishes articles regularly with Artforum (New York), A*Desk (Barcelona), Terremoto (Mexico City), and she edits the magazine of Collecteurs – the Digital Museum of Private Collections.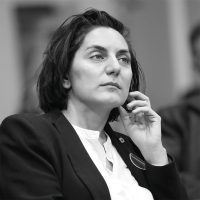 Corina Oprea (Romania) is a curator, editor and researcher, focusing on contemporary art, visual and performance culture. Oprea is the co-editor of the collection book Climate: Our Right to Breathe, published by K Verlag in 2023, she has served as Managing Editor of L'Internationale Online, the digital platform for research and arts of a network of over 15 leading  European museums and arts organizations and as lecturer at HDK-Valand, Gothenburg. Between 2017 and 2018, she was Artistic Director of Konsthall C, in Stockholm, with a program on Decolonization in the North. Corina holds a PhD from University of Loughborough-UK, with the thesis 'The End of the Curator – on curatorial acts as collective production of knowledge' and is curator of Timisoara 2023- European Capital of Culture and of the large scale inaugural exhibition Chronic desire-Sete cronica. Born in 1981 in Bucharest, she lives and works in Stockholm.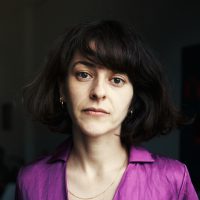 Seda Yıldız (Turkey) is an independent curator and art writer based in Hamburg, Germany. She has a background in art practice, design and literature. Her socially engaged practice often takes the form of discursive exhibitions, public programmes, writing and publishing. Her research interests comprise artist collectives, self-built artists' archives and self-organisation strategies. She is particularly interested in context-specific curating, with a commitment to longer-term, durational approaches.Collaborations and approaches to making art public are becoming more and more central to her practice.
Yıldız is the editor and co-author of the book "Building Human Relations Through Art. Škart collective (Belgrade) from 1990 to present" (Onomatopee, 2022). As a writer, she contributed to various magazines and exhibition catalogues.
Verein K is an independent arts and cultural organization from Vienna, founded in 2017. Verein K focuses on projects in the field of contemporary art and culture connecting diverse cultural and social interests: critical approaches to contemporary art, creating curatorial platforms as well as enabling innovative cultural practices including diverse social groups.
Impressum
Verein K – Kunst, Kultur, Kommunikation 
ZVR – Zahl: 1413308554
info@verein-k.net 
+43 699 176 300 21 
IBAN: AT05 2011 1838 5345 0200